The ElectricYug team got the list of some best electric bikes in India 2020-2021. We choose the top and best electric bikes in India   which has surpassed our expectations in terms of choices for the customer.

From wide variety of colours to battery packs to technology and connectivity options. Where many established brands don't offer such choices.  In this article, we showcase our findings after testing and analysing this wonderful electric bike for you which will be helpful to selecting your electric vehicle.

Here is a list of the best electric bikes & scooters in India. Check out these top-ranked electric bikes and scooters reviews, prices, specifications, features, and many more.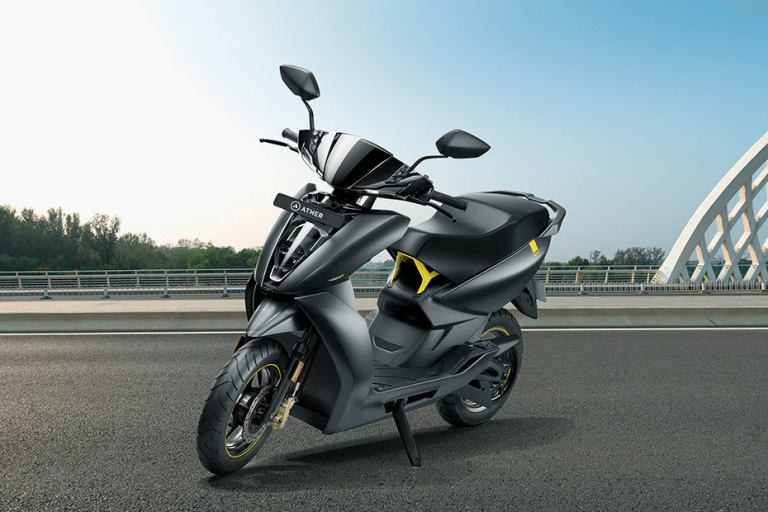 Ather 450X is an upgraded version of Ather 450 and the best electric scooter in India which more lighter, faster and cheaper. With increase in its Performance  updated features and fresh colours Ather Energy a Bangalore based electric manufacturing company launch Ather 450X electric scooter in India on platform of previous Ather 450.

Talking about dynamics that will great with real world urban acrobatics. Ather 450X this electric scooter comes with all new fresh Dual tone colours that are white, Space Gray with yellow highlights on exposed chassis, mono shock and strikes on wheels another is Mint Green with orange highlights while in this case mono shock absorber and exposed chassis is white in colour. Top Handlebar completely coloured in black with 450X branding on front.


Read more at:  https://electricyug.com/ather-450x-best-electric-scooter-in-india/
Bajaj Chetak a well-known and iconic name in the Indian scooter industry comes again to an electric platform. Bajaj Chetak electric scooter India's First 100 percent production ready Electric scooter has been launched, established, and builds by bike manufacture of India named as Bajaj Auto Pvt. Ltd.

Bajaj Chetak electric has some interesting stuff like it comes primarily with a metal body and lesser use of plastic. The frame which is bone of this electric scooter has built by steel metal and which where the battery is placed under the seats. Another thing is this vehicle uses the single side trail link suspension rather than Telescopic forks in the front. Whereas in the rear it has single side shock suspension.

Read more at https://electricyug.com/iconic-bajaj-chetak-electric-scooter/
TVS iQube electric scooter is manufactured in India. iQube gives you premium experience like TVS Jupiter, NTorque, etc. We have seen many Electric Vehicles in India which are Chinese products. 

However, the Indian manufacturers like TVS with their expertise and knowledge that they have earned over the years give the guarantees of a product that is far more superior in quality.

iQube design seems to draw from TVS's vast experience when it comes to styling scooters especially its unisex product than Jupiter. It looks very simple and conservative and will appeal to a wide set of audiences with the simple lines across the body, in the front, and on the side panels are pleasing to the eye.

Read more at:  https://electricyug.com/tvs-iqube-electric-review-scooter-review/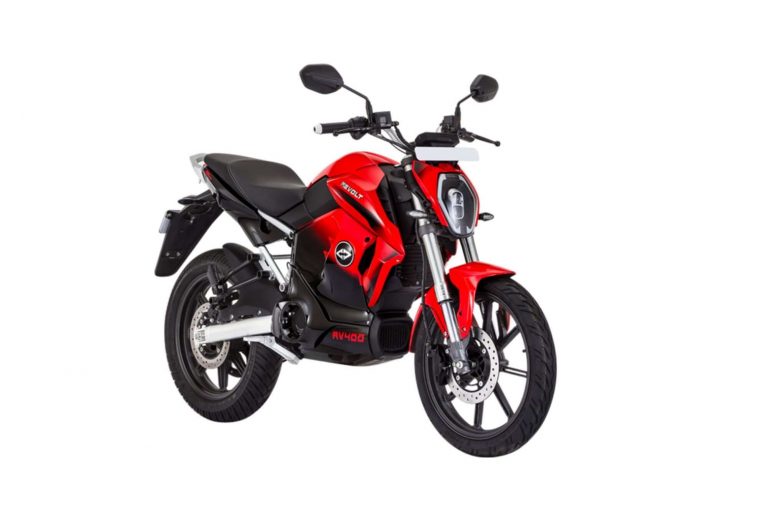 Revolt RV400 is India's first Electric Bike with AI technology. This is so beautiful with its naked sporty design street Electric motorcycle develop and manufactured for daily commutes with an interesting price range tag.

The Revolt RV 400 Need Registration for bike and license to drive. RV400 electric bike comes in two Variants that are Base Variant and Premium variant Red and Black colour options.

The Company is saying that this bike has Artificial intelligence which has the ability to connect to the internet to report data and to receive updates to its control software. 


This bike comes with features like a Full LED projection Headlamp, electric bike Immobilizer, Keyless Ignition with wireless remote, Push start, 4G connectivity, and Sound simulator system, GPS locator. Except for the Battery everything else including the body entirely made In India.

Read more at: https://electricyug.com/indias-first-electric-bike-revolt-rv400/
Okinawa Praise pro is an intelligent and upgraded mid version of Okinawa Praise and Okinawa Praise Electric Scooter which is introduced by Okinawa Autotech Pvt. Ltd. At the start of this review, Okinawa is using a Lithium-Ion battery pack instead of which was earlier a Lead Acid Battery doing exceptionally well in this category.

Also more importantly they are giving two battery packs which are detachable, so you can easily take them out for charge with just unplug of cables and within the convenience at your home, no need to have a socket close to where you park your vehicle. This battery weighs about 11 Kilograms so they are quite heavy.

Okinawa Praise Pro price starts at Rs. 79,277 (Ex-showroom) and it comes with only one standard variant and colour options with Glossy Red Black and Glossy Sparkle Black.

Read more at: https://electricyug.com/okinawa-praise-pro-electric-scooter-review/
PURE EV's introduces ePluto 7G India's premium electric two-wheeler de-signed to give you the most comfortable ride with its multi-speed smart design. It is designed for daily traffic situations or long thrill rides.

The pure EV epluto 7G has got some incredible features updates which make riding the vehicle makes more pleasurable and fun experience. Pure EV modified controller with next-generation technology with 60V 40A 20 tube vector looped.

The portable Lithium-ion The battery pack of 2500 Wh is with smart active 50A BMS and Cells use NMC 18650 3C Ultra Performance.

Read more at: https://electricyug.com/best-pureevs-epluto-7g-electric-scooter-in-india/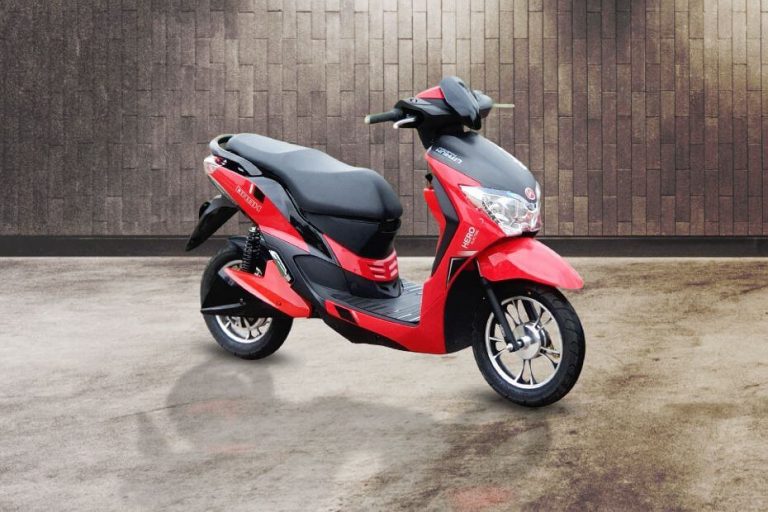 Hero Electric has introduced its new Electric scooter in the market which is Electric Dash. Dash comes in various specifications and features.

Hero Electric Dash is a low speed segment electric scooter. So it does not require any type of registration or a licence to ride the scooter. Hero Dash comes under the Hero Electric's E-scooter policies and flat form, which is based on position between the single battery variant like Hero Electric Optima and Hero Electric Photon which has quite well in range

Talking about its Electric Dash looks it is so far attractive in design and it gives a decent range performance.

Read more at: https://electricyug.com/hero-electric-dash-review-2020/
Battre, the company, is established since the last 1 year in Jaipur Rajsthan. They have dealerships in 9 states as of today. We will discuss about Battre's electric scooters. Research and development team are involved in lot of innovation and are busy bringing new features in order to make electric Scooters better and develop it further.

Battre's LO:EV is launched and it's a low speed electric scooter. This current LO:EV model does not have connectivity But this is the only company, which in the low-speed electric scooter segment, provides connectivity features For delivery and logistics segments, this feature is very useful.

All of the parts used in this vehicle, 60% of which are made-in-India Company assures by end of the year they will reach 80% Indianisation or localization.
9. Hero Electric Optima E5
Hero Electric launched Hero Electric Optima E5  in Lithium ion battery rather than its previous lead acids batteries. The vehicle design is simplistic as like conventional scooters.

The quality of the body is good and colour is vibrant which comes with chrome finish at various places on a scooter which enhances the looks. It has 3 Colour Variants that are Cyan which is blue, Matt Red and Matt Grey. Hero Electric Optima E5 price starts at Rs. 66,551 (Ex-Showroom)

 Hero Electric Optima E5 Comes with all-digital instrument console with all basic features which comes in electric scooters in this variant. The storage capacity of the vehicle is also very good as compared to the other electric scooter.
This Okinawa Ridge Plus is the flagship scooter in Okinawa's range. It is comparable to its own model the Praise by virtue of its lithium-ion battery, which allows it a range of 120km in a single charge. It is claimed to have a top speed of 55kmph. It also gets the same features like the Praise gets which are keyless start, anti-theft alarm, e-ABS, and the 'Find My Scooter' feature.

Okinawa Ridge Plus is available in only one variant. Its price starts from Rs. 73,417 (Ex-showroom). It generates 800 W power from its motor. Ridge Plus takes 2-3 hrs to get fully charged and can go up to 90-100 km in one full charge. Both the rear and front brakes of Okinawa Ridge Plus are drum brakes It is available in two colours, dark blue/Black and an orange/grey combination.